Topic Options
Mark Topic as New

Mark Topic as Read

Bookmark

Subscribe

Email to a Friend
Community Member
Posts: 1
Options
Mark as New

Bookmark

Subscribe

Email to a Friend
a week ago
I KEEP GETTING THIS ERROR SAYING I CAN ONLY PAY IMMEDIATELY , WHATS THE USE OF DEALING ON EBAY IF THIS HAPPENS

Community Member
Posts: 15,677
Options
Mark as New

Bookmark

Subscribe

Email to a Friend
a week ago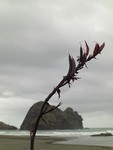 Community Member
Posts: 2,513
Options
Mark as New

Bookmark

Subscribe

Email to a Friend
a week ago
No need to come and scream at people who are simply members like yourself
If you have bid,and are online why not pay?
Sellers are sick of people who bid and never pay, and because of people like that,many sellers now have immediate payment required ticked
You need to go and scream and the non-payers who waste people's time and money for making this so
Bad bear,like Bad Wolf,only better

Community Member
Posts: 216
Options
Mark as New

Bookmark

Subscribe

Email to a Friend
a week ago
It's a stupid new system ebay are bringing in so please don't blame the seller. Some sellers do tick a button that requires immediate payment but a lot of them now have no choice about it. I suggest you contact ebay about it and tell them what you think as a buyer - the more who complain, or not buy, the more chance we have of getting them to reverse this stupid decision.