Topic Options
Mark Topic as New

Mark Topic as Read

Bookmark

Subscribe

Email to a Friend
Community Member
Posts: 1
Seller not honouring warranty
Options
Mark as New

Bookmark

Subscribe

Email to a Friend
a week ago
The seller, who I bought a faulty radiator from, has been leaking since install, albeit only being insalled 3 months after purchase. That leaves me with no option to chase a return through eBay's normal method as it is no longer a "recent purchase". I'm left to send a generic email through the general enquiry page and of course, that gets me nowhere. Seller refuses to offer a return or refund or replacement despite promising a 1 year warranty, which I'm still well within. After seeking legal adivce from the Consumer Action Law Centre, I was told there has been a clear violation of ACL and need to contact eBay and Paypal as a first measure to let them know. I also reviewed the product (adhering to eBay guidelines) and it's been removed already.
I have contacted eBay and Paypal with no luck so far, given they don't disclose the results of thier investigation. However, I'm still left with a faulty product within the 1 year warranty as promised. They simply refuse to honour or ackowledge it. Full email exchange is attached. I need to make other consumers aware, first and foremost, before trying to seek compensation myself. I spent a considerable amount of time and money to adhere to thier warranty conditions, includiung professional fitting and electrolysis test, just to ensure I'm covered before it being completely ignored. What are my next steps? I have lodged a complaint with the ACCC as well as VCAT, again on legal advice. Any other help appreciated. At the moment, they are trading on eBay as normal.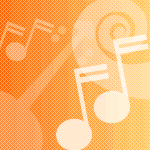 Community Member
Posts: 20,830
Options
Mark as New

Bookmark

Subscribe

Email to a Friend
a week ago
You have 6 months to open a dispute through paypal....that would be a lot more simple than involving the ACCC and VCAT.
Is the seller a registered Australian business?