Reply
Topic Options
Mark Topic as New

Mark Topic as Read

Float this Topic for Current User

Bookmark

Subscribe
Highlighted
I thought you could only say that you sell from australia if you were in australia
Options
Mark as New

Bookmark

Subscribe

Email to a Friend
3 weeks ago
I bought a handbag which was supposed to be in sydney but it has been posted from china
I thought Ebay stopped people from doing that
Message 1 of 7
(299 Views)
Re: I thought you could only say that you sell from australia if you were in australia
Options
Mark as New

Bookmark

Subscribe

Email to a Friend
3 weeks ago
I'm not sure ebay have any interest whatsoever in stopping it, they have no reason to care
They are of course 100% aware of it and it is very very very common
Just as sellers based in countries in Asia lie and pretent they are based in somewhere like Darwin
Bad bear,like Bad Wolf,only better
Message 2 of 7
(297 Views)
Community Member
Posts: 7
Re: I thought you could only say that you sell from australia if you were in australia
Options
Mark as New

Bookmark

Subscribe

Email to a Friend
3 weeks ago
One way to check is by looking at the negative feedback any slow delivery should raise a red flag! you can leave similar feedback to warn others if you wish
Message 3 of 7
(290 Views)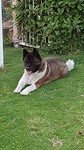 Community Member
Posts: 8,652
Re: I thought you could only say that you sell from australia if you were in australia
Options
Mark as New

Bookmark

Subscribe

Email to a Friend
3 weeks ago
Often when you click on feedback they show as being an Asian (usually Chinese) registration for the ID.
As others have said eBay has no interest in stopping the practice, and it would be up to the site the seller's registered in anyway - can't ever see the Chinese site penalising their members.
______________________________________________________

"Start me up I'll never stop......"
Message 4 of 7
(269 Views)
Community Member
Posts: 1,959
Re: I thought you could only say that you sell from australia if you were in australia
Options
Mark as New

Bookmark

Subscribe

Email to a Friend
3 weeks ago
What was estimated delivery date, and can they meet that?
-------------------------------

ASSUMPTION IS THE MOTHER OF ALL STUFF UPS!!
Message 5 of 7
(245 Views)
Re: I thought you could only say that you sell from australia if you were in australia
Options
Mark as New

Bookmark

Subscribe

Email to a Friend
3 weeks ago
no doubt it would have been an ebay fantasy
Bad bear,like Bad Wolf,only better
Message 6 of 7
(242 Views)
Re: I thought you could only say that you sell from australia if you were in australia
Options
Mark as New

Bookmark

Subscribe

Email to a Friend
2 weeks ago
It did not arrive on time
Message 7 of 7
(121 Views)