Topic Options
Mark Topic as New

Mark Topic as Read

Bookmark

Subscribe

Email to a Friend
Community Member
Posts: 1
How do ebay global shipping program charge for multiple items bought
Options
Mark as New

Bookmark

Subscribe

Email to a Friend
2 weeks ago
Hi if I bought multiple iems say for example 4 x 10 ft 2 peace fishing rods from America and they were bundled together and they went through the ebay global shipping program, how would I be charged for postage to Australia. would I be charged the 1 price or woud I be charged for individual rods? Thanks.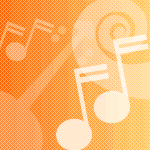 Community Member
Posts: 20,830
Options
Mark as New

Bookmark

Subscribe

Email to a Friend
2 weeks ago
You cannot combine postage for item being shipped via the GSP.
You buy 1 item you pay for one lot of shipping. You buy 10 items you pay for 10 lots of shipping.
The only way round it would be for the seller to make a special listing for you of all the items you want to buy. If he enters the dimensions and weight correctly you should ake a substantial saving on the shipping.