Topic Options
Mark Topic as New

Mark Topic as Read

Bookmark

Subscribe

Email to a Friend
Community Member
Posts: 7
Help please.I have a customer who is becoming a serial pest as far as asking questions on items for
Options
Mark as New

Bookmark

Subscribe

Email to a Friend
2 weeks ago
Help please I am having trouble with a customer who is becoming a serial pest as far as asking questions on certain items I have for sale. She will often ask up to 4 questions on an item demanding extra photos or extra information about an item often asking ridiculous things or seeking information on things already stated in the text. She is always polite but has NEVER bought anything from me. I am happy to answer questions and have never had this problem in the past.I have often received positive feedback to state that my items are exactly as described and try to include lots of photos.Quite frankly I don't have the time to answer some of her demands and as most of the items go for $20-30 don't think that it is warranted. Can I just ignore her if she asks a stupid/ impossible question in the future?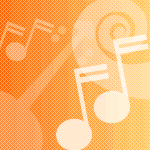 Community Member
Posts: 19,856
Answered
Options
Mark as New

Bookmark

Subscribe

Email to a Friend
2 weeks ago
Yes you can ignore her but you should put her on your blocked bidder list so she cannot buy anything from you and leave you a negative.
You should block her from contacting you too. That will not come into effect for the current messages but once these messages have timed out she will not be able to contact you again.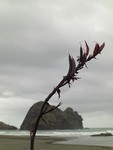 Community Member
Posts: 2,339
Options
Mark as New

Bookmark

Subscribe

Email to a Friend
2 weeks ago
of course you can ignore her if you choose
You can also opt to add her to your blocked bidders list (also click the prevent blocked bidders from contacting you option)
that might take a bit to kick in though if you have communicated with her recently already
Bad bear,like Bad Wolf,only better

Community Member
Posts: 15,407
Options
Mark as New

Bookmark

Subscribe

Email to a Friend
2 weeks ago