Topic Options
Mark Topic as New

Mark Topic as Read

Bookmark

Subscribe

Email to a Friend
Community Member
Posts: 2
Bought & Paid for Item ID:302556188845 not arrived
Options
Mark as New

Bookmark

Subscribe

Email to a Friend
a week ago
This Item was purchased and paid for on16th December and acknowledged by ebay that my order was on it's way on 19th December and estmated delivery Thurs 28 Dec - Tues 2nd Jan Paid for on PayPal and it has not arrived. Please adise if I can expect it or can I please have my mney back. Thank you.
SuperSaundo2010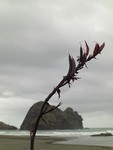 Community Member
Posts: 3,825
Options
Mark as New

Bookmark

Subscribe

Email to a Friend
a week ago - last edited a week ago
Just members exactly like you here, so we have no way of knowing and we cannot give you money
Have you contacted the seller?
I see the item was coming from the UK, so that, combined with Christmas/new year/customs may take time
The estimated delivery dates are just guesses inserted by ebay so they are very often off the mark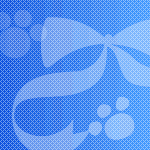 Community Member
Posts: 155
Options
Mark as New

Bookmark

Subscribe

Email to a Friend
a week ago
For International purchases I always wait at least a couple of weeks after the expected delivery date before even bothering to bring it to the attention of the Seller. Especially if it is over Christmas. Did the Seller post it prompty after you paid? You can check this on eBay.
I think you have 30 days from the estimated date of arrival (I actually thought it was 60 days, so suggest you check this) to file an "item not received" case, I would not do this unless it is almost this long. The only things I've had not turn up were a couple of things from China that I strongly suspect were never sent. Over the years, I have been worried many times, just like you, and everything has always turned up, often weeks late, but they did turn up. Try to be patient, and your item will probably turn up soon, just like all of mine did. I would suggest you talk to your Seller before you opening a dispute, there may be a logical explanation. I hope this helps.