Topic Options
Mark Topic as New

Mark Topic as Read

Bookmark

Subscribe

Email to a Friend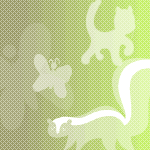 Community Member
Posts: 7
Why are sellers allowed to say they're in Australia when they or their products are overseas?
[ Edited ]
Options
Mark as New

Bookmark

Subscribe

Email to a Friend
2 weeks ago - last edited 2 weeks ago
Hi,
How many times as a buyer have you purchased from an "Australian" buyer only to have to wait and wait for your parcel to arrive because it has come from overseas? If you want to check if you are dealing with a seller actually in Australia, go to the sellers feedback. That will show if your seller is in Australia or from another country. Also check the delivery times, if it takes 5 or 6 weeks to get here, the item is overseas. If he/she is in another country it stands to reason that his/ her goods are also over there and they will arrive late.
We as Australian buyers wanting to buy Australian, shouldn't have to do this. We should be able to see at a glance if the seller is actually in Australia. Sellers should not be able to say their goods are in Australia when the goods are actually overseas. This is dishonest advertising and should not be allowed.
It is not possible to choose to buy Australian either because of this dishonesty of listing their goods as being in Australia. Even choosing to buy within a certain distance from your home doesn't weed out the overseas sellers.
I have no problem buying from overseas if I want to but I don't want to have to look through hundreds of items to find an Australian seller after I've done my best to single them out.
Please eBay do something to help Australian buyers buy Australian by stopping this dishonest practice.
Thank you

Community Member
Posts: 18,236
Options
Mark as New

Bookmark

Subscribe

Email to a Friend
2 weeks ago
They're not allowed.
But eBay can't vet millions of listings.
Each listing has a report link and one topic specifically for item location misrepresentation.
However many sellers just state to eBay they have a warehouse here and eBay cannot act without proof to the contrary.
I usually stay away from listings showing Darwin or au in the eBay name and also any listings showing the AP distribution centre suburbs such as Chullora, Sunshine, Underwood, Bentley.
In fact I stay away from any listing showing any sign of being Asian, especially Chinese.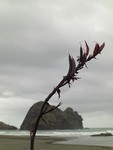 Community Member
Posts: 4,976
Options
Mark as New

Bookmark

Subscribe

Email to a Friend
2 weeks ago
Ebay staff do not read here. We are all just members exactly like you
Personally, I always check where the seller is registered and look at the feedback comments before I bid on something
Ebay are very well aware of this, and there system is set up so sellers can put the item location as anywhere
So long as ebay make $$ they don't care
Ebay can't/won't do anything about it and those sellers in Asia who do this are pretty much untouchable
Community Member
Posts: 1
Options
Mark as New

Bookmark

Subscribe

Email to a Friend
2 weeks ago
I'm also sick of trash claiming to be in Australia when they're in China.
Its something eBay need to tackle. I've lost items because I've had a wait, and if you wait too long you can not claim the money back from eBay.
This is eBay's marketplace and they need to police the issue because its out of hand.
My only recommendation is start a claim against them ASAP after the package is overdue. Leave it too long and you'll lose your money.