Topic Options
Mark Topic as New

Mark Topic as Read

Bookmark

Subscribe

Email to a Friend
Community Member
Posts: 1
why was I charged a foreign fee for a seller who claims they are australian
Options
Mark as New

Bookmark

Subscribe

Email to a Friend
a week ago
Hi,
My bank charged a foreign fee of 3% on a transaction where the seller claims they are Australian based and have an Australian bank account.
The invoice the seller sent me lists a PO Box and no ABN number. However, the seller upon my request has submitted an ABN number but trading under a differernt name.than wjhat was listed on the invoice.
I suspect the seller may be hiding hiding the fact they have an overseas account. I have yet to speak to my bank to confirm this.
But according to available banking literature, the only way I can be charged a foreign fee is if I transact with an overseas account. Thus my concern and confusion.
This scenario is not the first time I have been charged a foreign fee. However, the other seller was happy to refund the fee. But this seller will not make such a gesture and suggested I take it up with e-bay and/or my bank. Basically, not interested in assisting me to resolve my issue.,
Can you please clarify -
1.the reason/s I get a separate charge on my credit card for a foreign fee when the seller states they are Australian based with an Austrlalian bank account?
2. Should the seller fully disclose all charges for the transaction - such as: the buyer may be charged a foreign fee?
Any advice will be appreciated
Thanks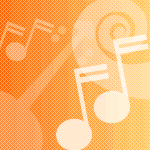 Honored Contributor
Posts: 23,319
Options
Mark as New

Bookmark

Subscribe

Email to a Friend
a week ago
Where is the seller registered?
It is not unusual for Chinese sellers to list items in Australia when they are really overseas.