Reply
Topic Options
Mark Topic as New

Mark Topic as Read

Float this Topic for Current User

Bookmark

Subscribe
Options
Mark as New

Bookmark

Subscribe

Email to a Friend
3 weeks ago
Hi,My name is Ralfy. I've not long bought something through EBay that I'd like to return, It is not the right size. I bought wheel nut covers for my motor car and they don't fit.
I'd like to return them but can find an address on the package that was sent.
The package has China post maked on it but no address that I can find or understand. What I bought didn't cost a lot of money so I'm not that concerned, but if can return the item for the right size I'd like to.
Can you assist in any way please.
Cheers Ralfy.
Message 1 of 3
(153 Views)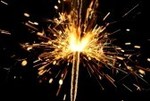 Community Member
Posts: 11,430
Re: Return an item.
[ Edited ]
Options
Mark as New

Bookmark

Subscribe

Email to a Friend
3 weeks ago - last edited 3 weeks ago
To the right of the purchase you have options to take action
Given it is from China then just open a dispute for item not as described if they sent the wrong one.
If you contact the seller they will just make promises to trust them till it is too late to take action.
If the return address is China and the purchases says item location is Australia then call ebay as the return cost will more than likely be more than the cost of the item.
Some things you just do not buy from OS.
If you got what was ordered but you ordered the wrong size then there is nothing you can do really.
Message 2 of 3
(143 Views)
Options
Mark as New

Bookmark

Subscribe

Email to a Friend
a week ago
Didn't really know the product was coming from overseas. It only cost me a little over $8.00. so I'm not that fussed about it.
Thanks for your reply.
Cheers Ralfy.
Message 3 of 3
(63 Views)