Topic Options
Mark Topic as New

Mark Topic as Read

Bookmark

Subscribe

Email to a Friend
Community Member
Posts: 1
I committed to buy an item from a seller but every time I go to pay it says I cant try again later
Options
Mark as New

Bookmark

Subscribe

Email to a Friend
2 weeks ago
I committed to buy an item from a seller but every time I go to pay it says I cant try again later, I have msg'd them a few times now but with no response. They accept PayPal and the Pay Now button should take me through to check out but it always comes up with this msg: The sellers can't accept payments right now. Contact them for help. Error Code: 70164
I'm not sure whether I let it go on until they msg me as I cant cancel the order without them agreeing to it and they aren't responding. I cant find anywhere on eBay about this issue maybe I've missed it. TIA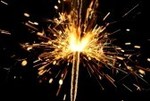 Community Member
Posts: 11,471
Options
Mark as New

Bookmark

Subscribe

Email to a Friend
2 weeks ago
Are you using a mobile device to make the payment?
There is many glitches with these so try and use a desktop PC and see if that works.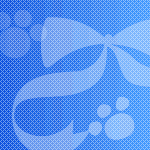 Community Member
Posts: 307
Options
Mark as New

Bookmark

Subscribe

Email to a Friend
2 weeks ago
I know how annoying these things can be. Sometimes it can be just a glitch. Have you looked in your purchase history to see if you have actually comitted to buy the item? Where is the seller located? If they are in another country, this may account for a slow delay in answering due to time differences. If the problem persists and you really want the item, I would contact Paypal, and let them sort it out for you. A Google search for that error code is coming up as "Payee account restricted" Which indicates that the Seller's account is restricted for some reason. Is there any chance they are selling an item that is not allowed on eBay, or are they selling branded items that could be fake? What is the seller's feedback like? Without knowing what the item is, it is difficult to work it out.