Topic Options
Mark Topic as New

Mark Topic as Read

Bookmark

Subscribe

Email to a Friend
Community Member
Posts: 1
I was quoted $63.99 for a vac blower charged $79.99 by paypal on 13/4 tried to cancel but told EBay
[ Edited ]
Options
Mark as New

Bookmark

Subscribe

Email to a Friend
a week ago - last edited a week ago by
luna-2304
Hi bought a blower vac from <Removed> item no 322212414003 told price $63.99 free delivery charged through pay pal $79.99 when I tried to cancel through supplier I was told it was a E Bay promotional problem and get in touch with you they are obviously not interisted that will b e shown in my feedback. NOT VERRY HAPPY please advise me if the price is not reduced to the advertised price how do I get my money back and do I refuse to accept delivery looking foward to a speedy and satisfactory end to this Saga. Mike

Community Member
Posts: 17,954
Options
Mark as New

Bookmark

Subscribe

Email to a Friend
a week ago
Are you sure ?
Check again because it will appear as being charged the full amount but eBay puts in the discounted amount and seller gets full price. But you will only have deducted the discounted amount from your linked card or PayPal balance.
That is if you entered the discount code in checkout and it was still valid.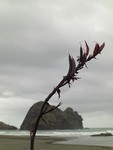 Community Member
Posts: 4,685
Options
Mark as New

Bookmark

Subscribe

Email to a Friend
a week ago - last edited a week ago
I think the seller asked you to get in touch with ebay,perhaps?
Ebay staff do not read this forum, everyone here are buyers and sellers like yourself
If you wish to contact ebay, you need to use the help and contact tab at the bottom of any page
Was the promotional offer still valid when you input the code and went through checkout?
Was the discount code *their* code or an ebay code? (if it was PUMP20 that is an ebay inserted discount, so might be best to ask to speak to a supervisor as that is indeed an ebay mess up)
And a double whammy being that Friday is ebay's biggest day for errors,glitches and failures