Topic Options
Mark Topic as New

Mark Topic as Read

Bookmark

Subscribe

Email to a Friend
Community Member
Posts: 1
Why am I automatically sent to pay for my goods on Ebay without signing in to Paypal
Options
Mark as New

Bookmark

Subscribe

Email to a Friend
a month ago
I want to sign into PayPal BEFORE paying for the goods on Ebay. There is no security at all - anyone could hack my ebay account and spend thousands of dollars. This has recently happened. WHY. I want it rectified IMMEDIATELY.
VERY DISGRUNTLED Ebay member.
Therese Carew

Community Member
Posts: 1,017
Options
Mark as New

Bookmark

Subscribe

Email to a Friend
a month ago
You have to go into your paypal account to reset it but I can't remember the details now. If I get time tomorrow I'll look it up, if nobody else has given the details first.

Community Member
Posts: 50,491
Options
Mark as New

Bookmark

Subscribe

Email to a Friend
a month ago - last edited a month ago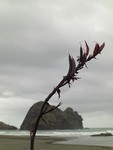 Community Member
Posts: 5,094
Options
Mark as New

Bookmark

Subscribe

Email to a Friend
a month ago
Other members on this forum are not able to fix it for you, we are not ebay employeees who do not read here (however I doubt they could do it either really)
You need to change your settings so that it is not an automatic log in