Topic Options
Mark Topic as New

Mark Topic as Read

Bookmark

Subscribe

Email to a Friend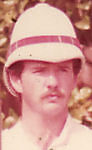 Community Member
Posts: 1
Can you help me. I am selling a collectible (232767138862)
Options
Mark as New

Bookmark

Subscribe

Email to a Friend
2 weeks ago
Can you help me? I am selling a collectible (232767138862) & had not intended it for sale outside Australia. However, a Chinese buyer has bought the item & is awaiting me to provide him with with an invoice for the total cost, including the additional postage rate to be sent overseas. Also, the buyer has asked that the item not be posted to China, but to an address in the USA he has yet to give me. Before I get a price at the post office for this item's airfreight to the USA, may I just ask one thing as I am new to Ebay. Once I obtain the updated postal charge to the USA, how may I generate a new invoice combining both the cost of the item and its increased postal charge?

Community Member
Posts: 18,236
Options
Mark as New

Bookmark

Subscribe

Email to a Friend
2 weeks ago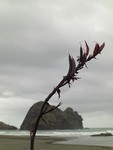 Community Member
Posts: 4,976
Options
Mark as New

Bookmark

Subscribe

Email to a Friend
2 weeks ago
Screams scam to me
Personally, I would'nt touch this with a ten foot pole
But wait and see what other members here think
Community Member
Posts: 284
Options
Mark as New

Bookmark

Subscribe

Email to a Friend
2 weeks ago - last edited 2 weeks ago
You can get a price for international postage, via australia post online. You will need to know the weight of the item, your postcode
and the destination country. Do not use the economy air service, as it does not come with tracking. Remember to add at least
11% to the postage cost, to cover ebays take. Plus remember to add on any other costs you incurr re post. Note you will also
have to provide a customs declaration.
You should also be aware that you are required to send the item to the buyers address, as specified by Paypal.
When you have your postage costs, locate the item in your sold listings and from the drop down menu select send invoice.
You can then update postage costs before sending the invoice.
As per enigma's comment. I would be a bit dubious about this, and personally if they buyer had not made contact requesting
international post, prior to sale, I would be cancelling the sale and blocking them from bidding.
Be carefull, plenty of scams out there, if you do proceed with the sale, Only use Paypal for payment.