Topic Options
Mark Topic as New

Mark Topic as Read

Bookmark

Subscribe

Email to a Friend
Community Member
Posts: 1
Have sold an item on eBay and I need to add postage
Options
Mark as New

Bookmark

Subscribe

Email to a Friend
a week ago
Have sold an item on ebay and need to add postage

Community Member
Posts: 17,443
Options
Mark as New

Bookmark

Subscribe

Email to a Friend
a week ago
I assume it was the Mipro that was pick up only.
If you are happy to post it, once you have the postage price select send invoice to the right of item in your sold list.
Add postage and DO NOT click recalculate just preview to check it and send.
Make sure it is packed well enough to withstand having heavy items dropped on it.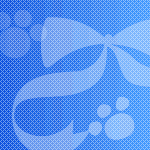 Community Member
Posts: 257
Options
Mark as New

Bookmark

Subscribe

Email to a Friend
a week ago
More information is needed to answer your question. Did you sell to Australia, or Internationally? If Australia, why did you not set the listing up to include postage? You need to meet minimum requirements before you can sell Internationally, you do not have 10 DSR's which is part of the requirement. The listings I can see you have have varied postage rates for much the same item, and your postage is very high for items that must all weigh under 500 grams, and would post Australia wide for $7.95 with tracking. I cannot understand why you would send a watch in a satchel, hopefully you would put it in a box inside the satchel. You do not say if the buyer has paid or not. If not, you can send an invoice with the correct amount, but why anyone would buy without knowing the cost of postage is beyond me, more information is needed to figure this one out.