Topic Options
Mark Topic as New

Mark Topic as Read

Bookmark

Subscribe

Email to a Friend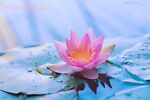 Community Member
Posts: 10
Penalised while I was unable to access eBay
Options
Mark as New

Bookmark

Subscribe

Email to a Friend
a week ago
Has anyone ever been able to have outstanding payment penalty costs refunded and a defect reversed if you were unable to access your eBay for quite sometime? I was suddenly imprisoned and obviously couldn't access eBay but I was unable to pay my seller fees, had a added penalty fee and also received a defect. Prison social workers don't care about contacting eBay on your behalf as it's not considered an important issue. I have emailed eBay because as I was released I came home to dozens of emails, even threatening debt collection. Will this also effect credit rating? That also is a concern. I wasn't expecting to be locked away.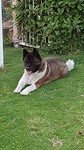 Community Member
Posts: 9,467
Options
Mark as New

Bookmark

Subscribe

Email to a Friend
a week ago
I can't answer the first part since I've never been suspended from eBay, but regarding the second part - yes you will be given a bad credit rating if the debt collectors have to deal with you for non-payment of an outstanding debt.
______________________________________________________

"Start me up I'll never stop......"