Topic Options
Mark Topic as New

Mark Topic as Read

Bookmark

Subscribe

Email to a Friend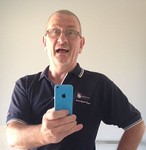 Community Member
Posts: 5
how to add satchel cost into auto postage charge
Options
Mark as New

Bookmark

Subscribe

Email to a Friend
a week ago
Can someone please point me to where I am going wrong please?
I have lots of stuff that my hoarding wife accummulated as she disappeared down the blackhole of Alzheimer's which I am trying to clear out and "rehome" rather than just add to landfill, however I am totally annoyed at being dramatically out of pocket when things sell for 99 cents.
The "charge actual cost" postage calculator then usually seems to charge the buyer $7.15 for postage, but charge me $7.55 instead when I print the label.
I then spend an additional $1.35 on a padded post bag, and lose a further 89 cents for the eBay commission. Add further to that the $2.50 in petrol to run into town to post things, and the landfill option is looking like a sure fire winner over bothering to list things!
Anyone care to share how 99 cent sales can actually provide a positive return please? I've tried all the settings I can find, but it seems calculated postage rules only apply to multiple item purchases? What am I missing?
So far, I can only see to set a minimum price of $5 in order to cover the other costs and eBay's cut.

Community Member
Posts: 17,954
Answered
[ Edited ]
Options
Mark as New

Bookmark

Subscribe

Email to a Friend
a week ago - last edited a week ago
For starters, don't start prices at 99 cents. Start at a price you are happy with.
And with smaller items you might be better to list as a fixed price as many buyers don't like to wait for an auction to run it's course.
With postage I usually add handling into the price so if you are sending at 7.55 I would put a fixed postage cost of $10 or $12 rather than using calculated. Adding to the description that postage costs could be more for FNQ or NT.

Community Member
Posts: 801
Options
Mark as New

Bookmark

Subscribe

Email to a Friend
a week ago
Ebay have been charging sellers more for their satchel postage than what they charge the buyers for probably at least two years now. They just don't seem interested in fixing it. I'd suggest adding a bit extra to the item price to cover it.
If your items are only worth a couple of dollars it's possibly not worth the time listing them on ebay because you lose so much in fees. Start with the items worth a bit more and once you've got rid of them you can decide whether it's worth the time to list the cheaper ones. You may decide that an op shop starts to look pretty good, or a garage sale.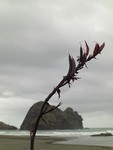 Community Member
Posts: 4,685
Options
Mark as New

Bookmark

Subscribe

Email to a Friend
a week ago
Is there a reason you need to start auctions at 99 cents?
I'm afraid I do not personally have an answer to the postage charge question, as I select my own postage price rather than let ebay decide