Topic Options
Mark Topic as New

Mark Topic as Read

Bookmark

Subscribe

Email to a Friend
Community Member
Posts: 1
how do I block deal finder
Options
Mark as New

Bookmark

Subscribe

Email to a Friend
on ‎06-07-2013 10:04 PM
how can I get rid of that dam deal finder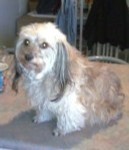 Community Member
Posts: 807
Options
Mark as New

Bookmark

Subscribe

Email to a Friend
on ‎06-08-2013 01:58 AM
The trick is to go straight to the Sign In page - Here's the link:
https://signin.ebay.com.au/ws/eBayISAPI.dll?SignIn
At the top of your Watch List on the right it tells you what your eBay landing page is set to (mines set to Summary). Click on 'Change' and a box with different options will be available. After you've chosen the one you want click on 'Apply'. That will then become the first page you see when you sign in to eBay.